Barrier Net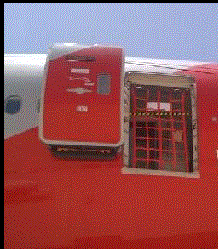 Barrier Net from outside airplane
Ron Mills and Company's Barrier Nets provide considerably more protection than the standard single strap.
Cleaning crews are particularly vulnerable to open doors due to the fact they tend to walk backwards while vacuuming.
Our nets provide unprecedented protection of personnel during maintenance.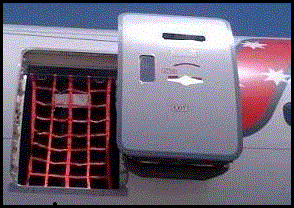 Closeups of Barrier Net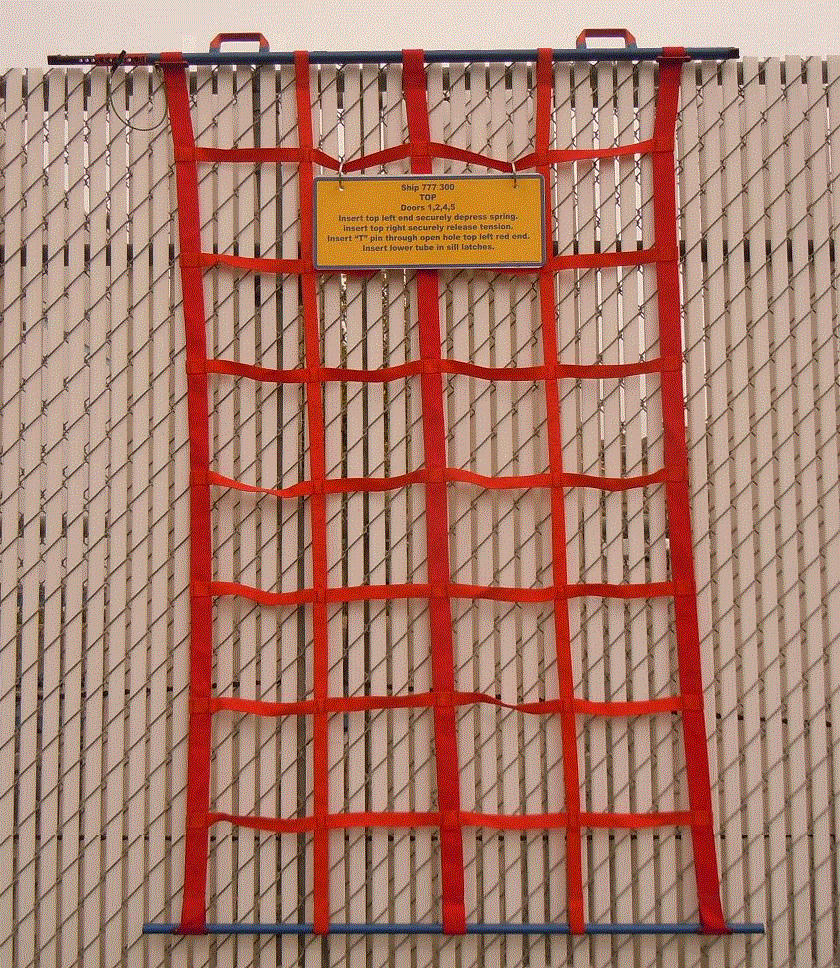 Protection for your Personnel.
MROs / Airlines / Military Depots / FAA Part 145
Available for Boeing 747 - 767 - 777
Soon Available for: 757 and Airbus models.
Engine Maintenance Platform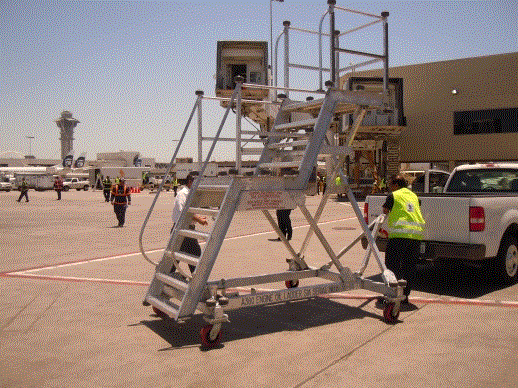 Platform shown is for Airbus A380.

Ron Mills and Company's platforms are made of aluminum and have two work levels (for inboard and outboard A380 engines).
Stair-treads are non slip, and standard widths 24" and 36" with full handrails.
Bumpers are extra soft and non marking to protect airplane and engines.
The A380 unit includes a tow bar, swivel caster wheels with locking mechanism, and a quick action brake/lock system.
All platforms are modular, when disassembled, they fit into the cargo hold of medium and large aircraft.
On site assembly is simple and straightforward.
Platform options include: tow bar, swivel casters, foam filled pneumatic tires, storage boxes

Custom platforms available:

Custom platform units can be quoted and manufactured to meet our customer's particular requirements./td>