Floor Scrapers
For easy removal of wood floors that have been adhered to concrete, ceramic tiles, marble, etc.

For removal of glue and resins spilled onto concrete floors.
Folds and locks with a guard covering the blade for easy transportation and storage.
Top unit in tranport position with blade guard in place.
Lower unit in operational position for floor removal.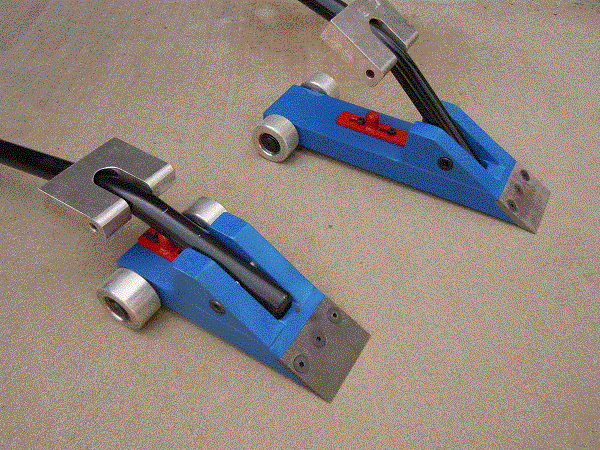 Standard Unit.Model A 45 lbs. $725.00

Closet Unit...Model B 33 lbs. $650.00

Replacement blades....$125.00



Heavy Duty Poly or Solid Aluminum wheels with ball bearings.
Heavy Steel Body and Tubular Steel handle ergonomically designed to reduce fatigue.
Articulated axle: allows blade to remain parallel to floor during use.
Alloy Steel Heat Treated blades.
Self Sharpening through use.
75% faster than current non-powered method.
---